1. Machinebeschrijving
Deze machine wordt voornamelijk gebruikt in de farmaceutische industrie en ook in de chemische, voedingsmiddelen-, elektronische, chemische kunstmest- en keramische industrie.
Deze machine kan de verschillende soorten korrelige materialen of poedermaterialen in tabletten drukken, zoals tabletten met ronde vorm, tabletten met een onregelmatige vorm, dubbelzijdige gegraveerde tabletten en tabletten van het ringtype. Deze machine kan ook op éénlagige tabletten, dubbellaagse tabletten of drielagige tabletten drukken om aan de vereisten van verschillende klanten te voldoen.
2. Enkele technische kenmerken
1. Gemaakt van roestvrij staal, de behuizing is volledig gesloten. Het oppervlak van de roterende toren is bedekt met een geharde laag zodat het revolveroppervlak slijtvast is. De machine voldoet aan de GMP-vereisten.
2. Keur transparante vensters goed, tabletterende staat kan duidelijk worden waargenomen. De vensters kunnen worden geopend, waardoor het onderhoud van advertenties eenvoudig is.
3) Machineontwerp is redelijk. Bediening, demontage en onderhoud is handig.
4) PLC en touch screen controle, alle lopende parameter kan worden ingesteld en getoond.
5) De machine kan automatisch stoppen bij overdruk.
6) alle drive-apparaten bevinden zich in de machine, dus houd de machine schoon.
Belangrijkste technische parameters
| | | |
| --- | --- | --- |
| Model | YH25 | YH30 |
| Number of stations | 25 | 30 |
| Max. Main pressure | 250KN | 250KN |
| Max. Dia of Tablet (mm) | 70 | 50 |
| Max. filling depth (mm) | 60 | 60 |
| Max. tablet thickness (mm) | 25 | 25 |
| Max. Turret speed (r/min) | 16 | 16 |
| Max. Capacity (pcs/h) | 24000 | 28800 |
| Motor power | 11KW | 11KW |
| Dimensions | 1520*1480*2600mm | 1520*1480*2600mm |
| Weight | 8500kg | 8500kg |
Over ons
1. Ons bedrijf
Trustar Pharma & Packing Equipment Co., Ltd Cultuur
Werkstijl: solide geloofwaardigheid, autoriteit en betrouwbaar;
Doel van de onderneming: integriteit diensten aan klanten, een service winnen klanten;
Teamwork: win-win-team het belang van zorg en wederzijds voordeel, werken met
Progressief;
Marktconcept: de belangen van gebruikers zijn altijd wat Trustar achtervolgt;
Dealers naast elkaar bestaan ​​met de principes: wederzijds voordeel en gemeenschappelijke ontwikkeling
2. Tentoonstelling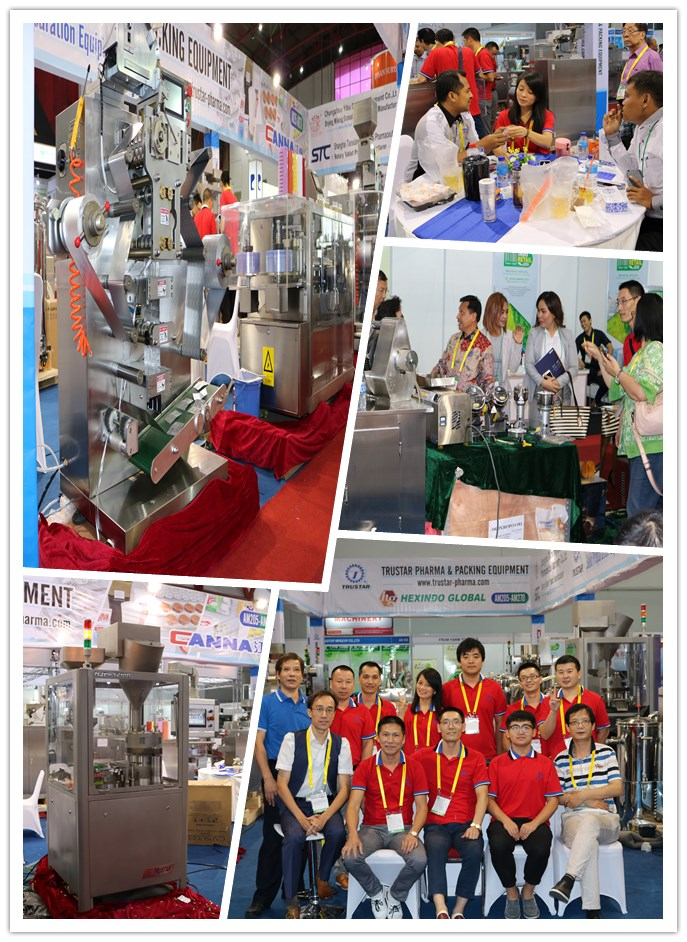 3. Verpakking en transport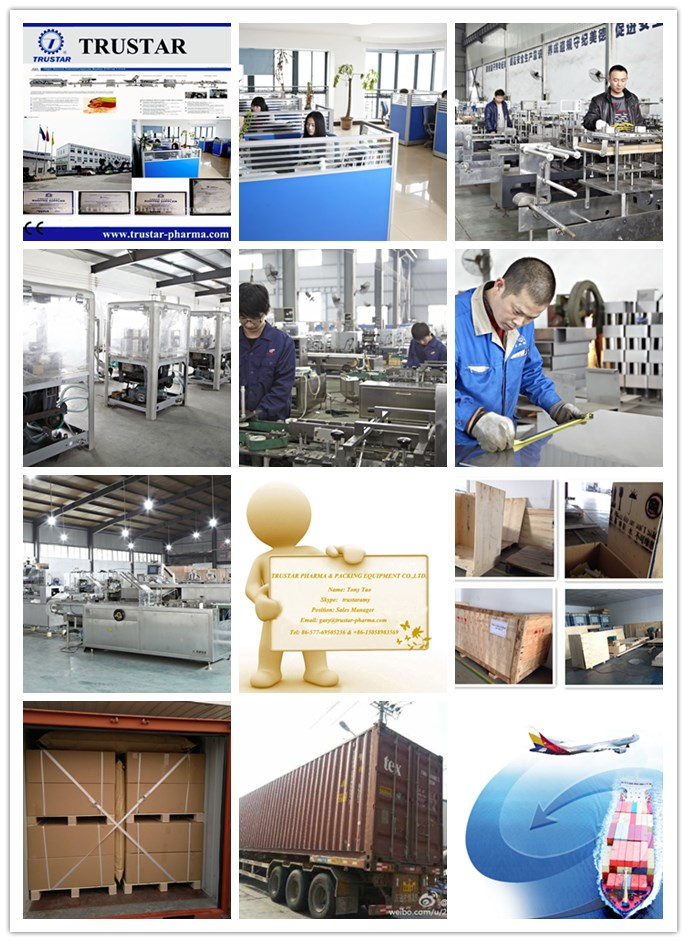 4. Veelgestelde vragen (FAQS)
wat als er wat ingewikkelde problemen zijn met machines nadat ze zijn gekocht?
contact met ons op via e-mail of telefoon, zelfs kunnen we gaan om u te bezoeken met onze
technicus als het nodig is.
wat is uw voordeel met uw producten?
goede kwaliteit met een gunstige prijs, produceren apparatuur volgens klant `s
Welke soorten farmaceutische machines vallen onder de reikwijdte van uw bedrijfsactiviteiten?
Belangrijkste in farmaceutische vaste doseringsmachine van RMG, Fluid Bed Dryer, Tablet
Pers, tablet suiker /
filmcoating machine, blisterverpakkingsmachine, kartonneermachine
Andere vragen of opmerkingen?
5. Contact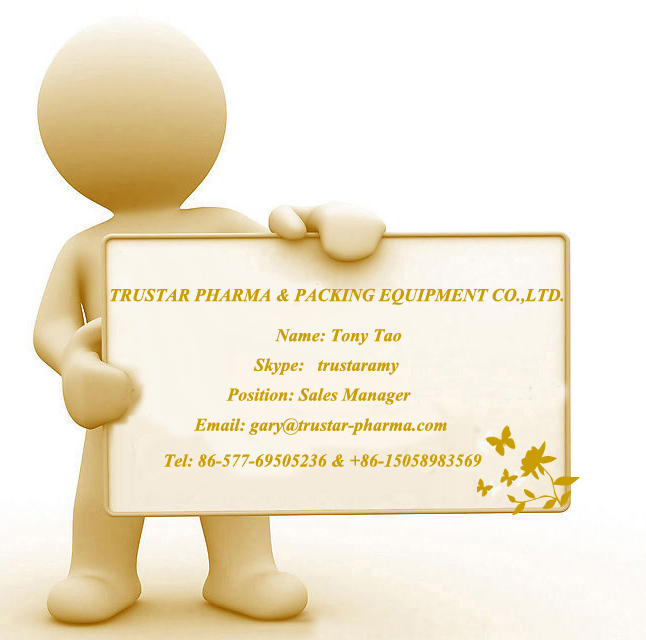 Product Categorie : Voorbereidingen machines > Tablet-machine drukken