1. Beschrijving van de machine
De machine is een soort van eenzijdige roterende tabletpersmachine die granulaire materialen in ronde vormtableten, onregelmatige tabletten of dubbelzijdige gegraveerde tabletten kan drukken. Deze machine wordt voornamelijk gebruikt in farmaceutische, chemie, levensmiddelen, elektronische industrieën.
2. Enkele technische kenmerken
1) van roestvrij staal, de behuizing is volledig gesloten. Het oppervlak van het roterende torentje is bedekt met een geharde laag, zodat het wieloppervlak slijtvast is. De machine voldoet aan de GMP-eisen.
2) doorzichtige ramen aan te nemen, kan tabletvorming duidelijk worden waargenomen. De ramen kunnen worden geopend, schoonmaken en onderhoud is makkelijk.
3 snelheid aangepast door frequentieregelaar, de motor is op de basisplaat bevestigd, zodat de motor tijdens het werken niet kan trillen.
4) de bovenste en onderste geleidingsrails en stoten worden gesmeerd met een intermitterende vast automatisch automatisch smeersysteem, met een laag debiet, om de slijtage van geleidingsrails te verminderen.
5) Hydraulisch overbelastingsbeveiligingsapparaat is uitgerust, de machine kan automatisch stoppen bij overdruk om de pennen te beschermen tegen beschadiging.
6) Een hoge precisie druksensor is uitgerust met een versterker die is voorzien van winst- en zelfcontrolefuncties om de controle van de compressiedruk van de tablet op een betrouwbare manier te controleren. Het tabletbesturingssysteem is makkelijk te bedienen en biedt de functie om gedegradeerde tabletten in partijen of individueel af te wijzen.
7) de krachtvoeder van de dubbele waaier, verbeter de vloeibaarheid van de korrels en vul de prestaties, zorg ervoor dat de vulling nauwkeurig is.
3. Belangrijkste technische parameters
Model




GZP(K)-26

GZP(K)-32

GZP(K)-40

GZP(K)-44

Dies

26

32

40

44

Tooling standard

D

B

BB

BBS

Max. Main pressure

80KN

80KN




80KN




80KN




Max. Pre-pressure

20KN

20KN




20KN




20KN




Max. Dia of Tablet (mm) ( Round tablet )

25

18

13

11

Max. Dia of Tablet (mm)

(

Irregular tablet

)

25

19

16

13

Max. filling depth (mm)

16

16

16

16

Max. tablet thickness (mm)

6

6

6

6

Max. Capacity (pcs/h)

140000




192000




264000




291000




Motor power

7.5KW

7.5KW




7.5KW




7.5KW







Dimensions




1380*1200*1900mm




1380*1200*1900mm

1380*1200*1900mm

1380*1200*1900mm

Weight

1750kg

1750kg




1750kg




1750kg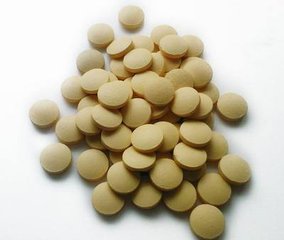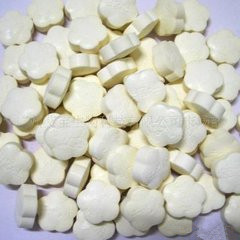 Product Categorie : Voorbereidingen machines > Tablet-machine drukken