Deze verticale granulators hebben een lange geschiedenis in de farmaceutische industrie, ze zijn altijd eerste keus wanneer het proces een hoge granulatiedichtheid en snelle granulatie nodig heeft. Bovendien hebben ze weinig ruimte nodig, zijn eenvoudig te bedienen en eenvoudig schoon te maken.
Deze verticale granulators gebruiken een conisch werkschip en "Z" -vormige rotorbladen en verschillende voor producten geoptimaliseerde choppers. HMI-aanraakscherm en Siemens PLC-regelsysteem, bediening is eenvoudig. Het kan handmatig worden gevuld door middel van containers met lift- en transportinrichtingen of pneumatisch door middel van zuigtransportsystemen. De gerede granule wordt uit het werkvat afgevoerd naar een wervelbedmachine of een container. Het kan eenvoudig worden geïntegreerd in horizontale of verticale productstroom. Een rotormolen wordt vaak stroomafwaarts gebruikt om een ​​homogeen granulaatspectrum te verkrijgen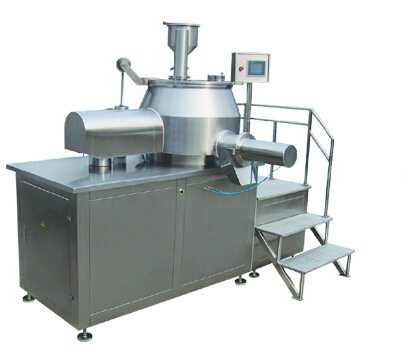 Werkend principe:
Bij het natte granulatieproces wordt poeder gepresenteerd in de verticale granulator en vervolgens bevochtigd of besproeid met gesmolten materiaal. De schuifkrachten geproduceerd door de Z-vormige rotorbladen leiden tot een intensieve menging van het poeder en, met de toevoeging van bindmiddeloplossingen, tot de snelle vorming van granulaten met hoge dichtheid. De hakselaar aan de zijwand van de container draagt ​​bij aan de vorming van grotere agglomeraten.
1. Machinebeschrijving
Deze machine is geschikt voor het mengen van ander poedermateriaal en granulaat, natte korrels in één procedure.
Het actieprincipe is gebaseerd op:
1) Voer het poedermateriaal in de container van granulator.
2) Droog mengsel door de roermachine van de rotor
3) Voeg bindmiddel toe nat materiaal maken
4) Breek het natte materiaal aan natte korrels door snijder.
2. Technische parameters
Model

TVG-100

TVG-200

TVG-300

TVG-400

TVG-600

Gross Volume

100L

200L

300L

400L

600L

Working Volume

25-70L

50-150L

60-220L

100-280L

150-400L

Material Feeding Capacity

(density:0.5g/cm3)

12-35Kg

25-75Kg

30-110Kg

50-140Kg

75-200Kg

Stirring Motor

7.5Kw

15Kw

22Kw

22Kw

30Kw

Stirring Speed

30-360rpm

30-260rpm

20-200rpm

20-200rpm

20-200rpm

Chopper Motor

3.0Kw

4.0Kw

7.5Kw

7.5Kw

11Kw

Chopper Speed

50-3000rpm
Over ons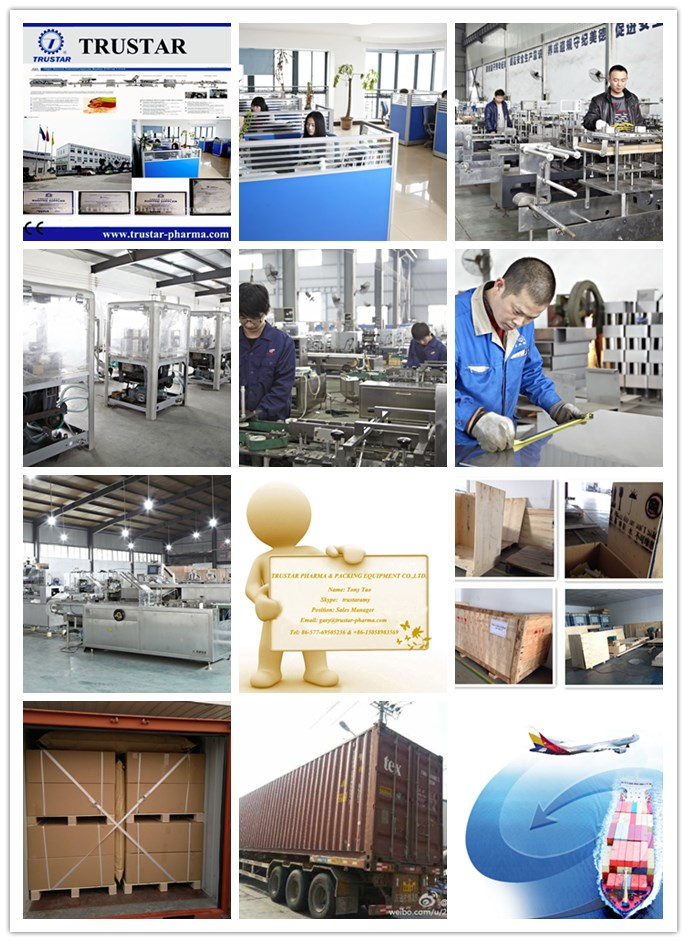 Veelgestelde vragen (FAQS)
wat als er wat ingewikkelde problemen zijn met machines nadat ze zijn gekocht?
contact met ons op via e-mail of telefoon, zelfs kunnen we gaan om u te bezoeken met onze
technicus als het nodig is.
wat is uw voordeel met uw producten?
goede kwaliteit met een gunstige prijs, produceren apparatuur volgens klant `s
Welke soorten farmaceutische machines vallen onder de reikwijdte van uw bedrijfsactiviteiten?
Belangrijkste in farmaceutische vaste doseringsmachine van RMG, Fluid Bed Dryer, Tablet
Pers, tablet suiker /
filmcoating machine, blisterverpakkingsmachine, kartonneermachine
Andere vragen of opmerkingen?
Product Categorie : Voorbereidingen machines > Granulatie Machine