1. beschrijvingen machine
De efficiënte coating machine bestaat uit grote machine, gier spuiten systeem, warme lucht kabinet, uitlaat kabinet, diervoeders en geen kwijting apparaat en computer programming controlesysteem.
Het algemeen kan worden gebruikt voor het aanbrengen van verschillende tabletten, pillen en snoep met organische film, in water oplosbare film en suiker film enz. Op het gebied van levensmiddelen, farmaceutische en biologische producten enz. En het heeft dergelijke kenmerken als goede verschijning in design, hoog rendement, laag energieverbruik en klein vloeroppervlak, etc.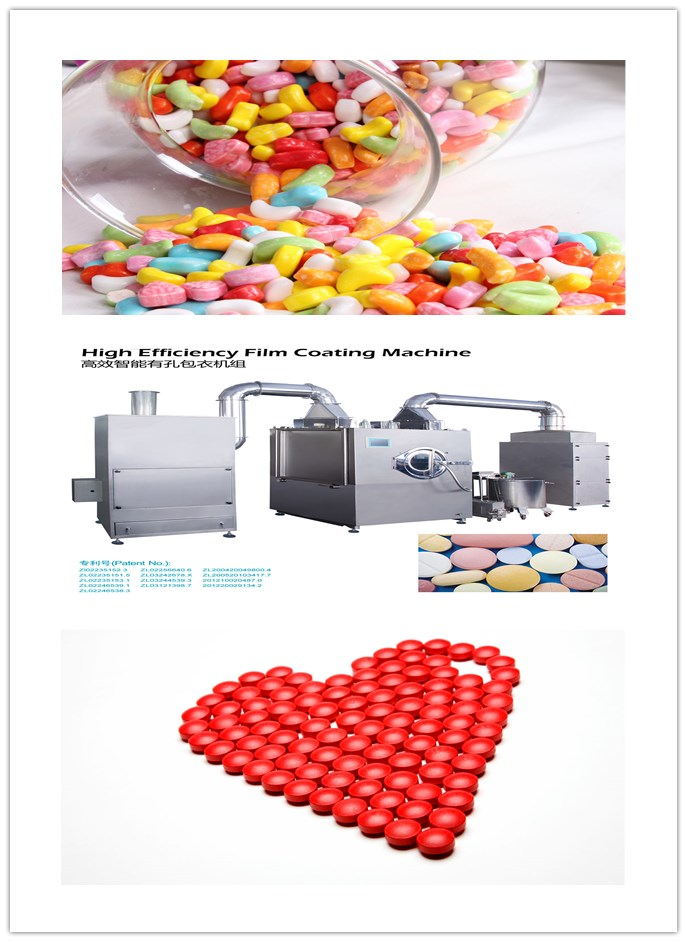 2. basisprincipe werken
De tabletten maken beweging van de ingewikkelde en constante track met gemakkelijke en soepele frequente uitwisseling in een schoon en gesloten trommel van de coating filmmachine zet. De coating gemengd ronde in de mengkamer drum zijn gespoten op tabletten via het spuitpistool op de passiviteit van de inlaat van de peristaltische pomp. Ondertussen onder het optreden van lucht uitlaat en onderdruk 100.000 schone Warmelucht geleverd door de lucht uitlaat is kabinet uitgeput van de ventilator op de zeef mazen door tabletten. Dus deze dragers van de coating op het oppervlak van tabletten droge vorming van een laagje firma krijgen, fijne en vlotte film. Het hele proces is voltooid onder de controle van PLC.
3. technische parameters

















About us

Frequently Asked Questions (FAQS)

what if there are some complicate problems about machines after buying them?

contact with us by email or telephone, even we can go to visit you with our

technician if it necessary.

what`s your advantage about your products?

good quality with favorable price, produce equipment according customer`s

What are kinds of pharma machine fall within the scope of your business activities?

Main in Pharmaceutical solid dosage machine from RMG,Fluid Bed Dryer,Tablet

Press,Tablet Sugar/Film Coating

machine,Blister packing machine,cartoner

Other questions or comments?







































Product Categorie : Voorbereidingen machines > Film Coating Machine