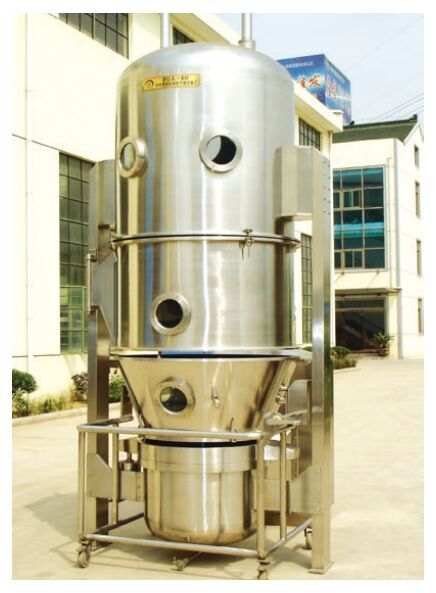 Fluid Bed Dryer Machine met CE

Fluid Bed Dryer Granulator voor Poweders

Korte introductie :
Fluid Bed Drying Machine met CE Deze droger is op grote schaal geschikt voor het drogen van natte korrel en poedermateriaal in de farmaceutische, chemische, voedingsmiddelenindustrie, en in het bijzonder geschikt voor het drogen van de grote korrels en de kleine brokken etc. viscositeitsmateriaal na granuleren van TVG-serie granulators .
Good Efficiency Fluid Bed Granulator Droger
Werkend principe:
Gereinigde warmtelucht wordt tijdens het drogen aan het product toegevoerd om water of een organisch oplosmiddel te verdampen. Afhankelijk van de productkwaliteit en het gewenste restvocht zijn verschillende temperaturen en tijden vereist. Naarmate de verdamping van het oplosmiddel het product afkoelt, kan een relatief hoge temperatuur worden gebruikt voor het drogen zonder het product te oververhitten. Tegelijkertijd is het belangrijk om het product goed te mengen tijdens het drogen.
Kenmerken:
Het materiële schip keurt de luchtverbinding van de gaszak-stijl goed.
Het wervelbed is rond van structuur, er is geen dode hoek.
Er is de roerinrichting in het vat, voorkomt de agglomeratie van het natte materiaal en vormt
groefstroom tijdens het drogen, waardoor het materiaal homogeniseert en snel droogt.
Het doekzakfilter aan de bovenkant van de droger is gemaakt van antistatische speciale vezels, het is een voordeel voor de veiligheidswerking.
De operatie is onder de verzegelde en negatieve druk. Het ontwerp voldoet aan de cGMP-norm.
Het drogen gaat snel, het duurt slechts 20-30 minuten voor één batch.
Hoofd technische specificaties
Model TFD-60 TFD-120 TFD-200 TFD-300 TFD-500
Vessel Volume 200L 400L 650L 1000L 1500L
Capaciteit 60kg 120kg 200kg 300kg 500Kg
Fan Power 7.5kw 11kw 22kw 30KW 37kW
Roeren Motorvermogen 0.55kw 1.1kw 1.1kw 1.1kw 1.5kw
Snelheid roeren 11 rpm 11 rpm 11 rpm 11 rpm 11 rpm
Stoomverbruik 140 kg / h 170kg / h 282Kg / h 366Kg / h 460Kg / h
Stoomdruk 0.4Mpa 0.4Mpa 0.4Mpa 0.4Mpa 0.4Mpa
Persluchtdruk 0.5Mpa 0.5Mpa 0.5Mpa 0.5Mpa 0.5Mpa
Verbruiksluchtverbruik 0.6M3 / h 0.6M3 / h 0.9M3 / h 1.2m3 / h 1.2m3 / h
Over ons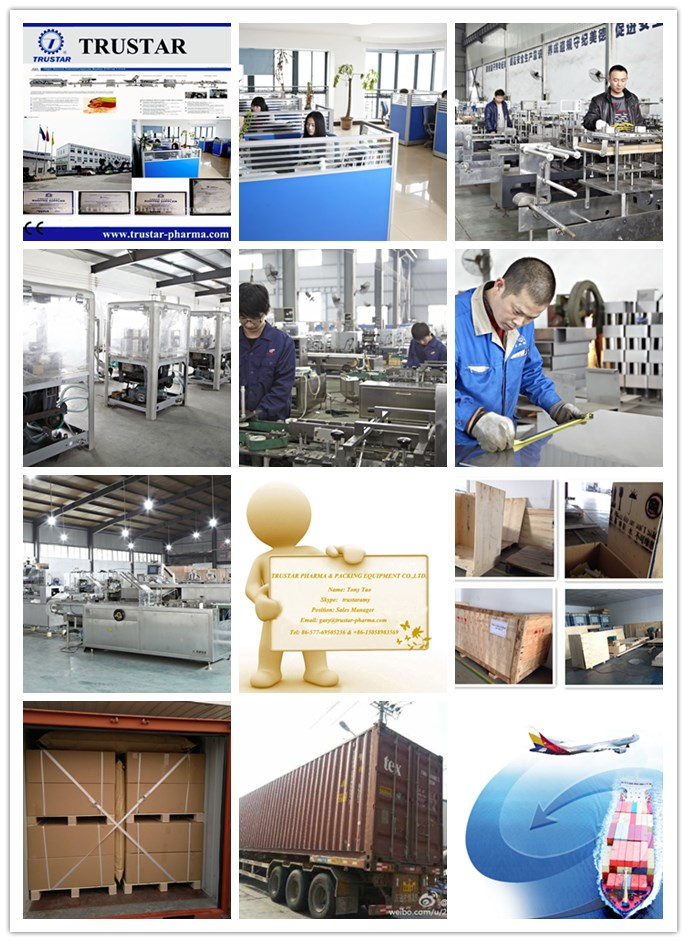 Veelgestelde vragen (FAQS)
wat als er wat ingewikkelde problemen zijn met machines nadat ze zijn gekocht?
contact met ons op via e-mail of telefoon, zelfs kunnen we gaan om u te bezoeken met onze
technicus als het nodig is.
wat is uw voordeel met uw producten?
goede kwaliteit met een gunstige prijs, produceren apparatuur volgens klant `s
Welke soorten farmaceutische machines vallen onder de reikwijdte van uw bedrijfsactiviteiten?
Belangrijkste in farmaceutische vaste doseringsmachine van RMG, Fluid Bed Dryer, Tablet
Pers, tablet suiker /
filmcoating machine, blisterverpakkingsmachine, kartonneermachine
Andere vragen of opmerkingen?
Product Categorie : Voorbereidingen machines > Drogen van apparatuur